About Us
Clinton Community College, a member of the State University of New York (SUNY), is situated at Bluff Point, approximately 4 miles south of Plattsburgh, on forested heights overlooking Lake Champlain.
Message From the President
Hello and welcome to Clinton Community College where you will be part of a wonderful, supportive community! We have a beautiful campus with spectacular views of Lake Champlain and mountains on the horizon. But we are much more than a beautiful campus. We are a community of dedicated faculty, staff and administrators all committed to providing you with the best educational experiences possible. We are all here to support you, to encourage you, and to work with you on your academic journey. Nothing is more important to all of us at Clinton Community College than your success.
Our college mission is to provide educational opportunities in an inclusive and safe environment that empowers individuals to create their own paths to personal and professional growth. Whether you plan to pursue study with us to begin a new career, to advance in your current career, to continue with your education, or to explore possibilities, our college provides you with a tremendous opportunity to achieve your aspirations. We are your college and now is the time to embrace your exciting future!
We are very proud of the fantastic leaning environments we have on our beautiful campus. And we are even more proud of the wide diversity of excellent academic degree programs and certificates we offer to our students. During your study with us, you will have the opportunity to use our student-friendly Leaning Commons in the newly renovated and historic Moore Building where you will find our outstanding student support services like our tutoring center, library and the center for connection and creativity. Our state-of-the-art Institute for Advanced Manufacturing provides exceptional learning experiences in applied technologies, and our Stafford Science and Technology building offers outstanding learning environments for all of our science and art classes, and also has a modern theater for drama productions. Finally, be sure to take time to cheer on our athletic teams as they compete in our beautiful Forrence building gymnasium.
I wish you a successful, rewarding, and exciting academic journey with us at Clinton Community College!
I look forward to seeing you on campus. Go Cougars!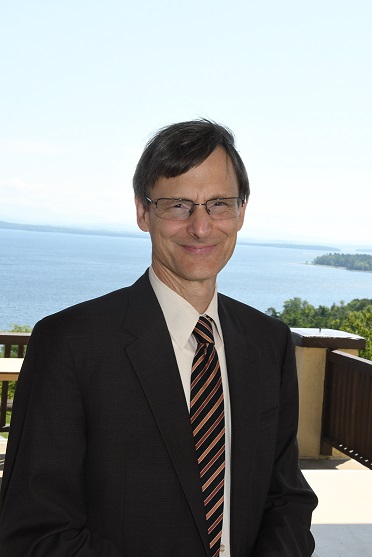 John Kowal, Ph.D.
President