Lake Champlain Summer Arts Institute
Lake Champlain Summer Arts Institute
The 2022 Lake Champlain Summer Arts Institute, held July 25-28, brought together talented students ages 12-17 with similar interests in a fun, engaging slate of workshops not being offered anywhere else in the region. The 4-day institute offered sessions in painting, photography, and printmaking. It concluded with an art show and reception for family and friends of participants.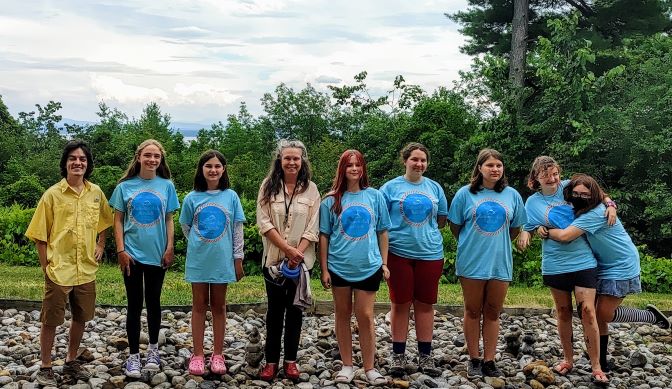 (partial representation of instructors and participants)
Thank you, students and instructors, for a successful institute! Thank you Clinton County Youth Bureau and Clinton County JCEO for generously providing scholarships and enabling area youth to participate in the institute and develop their artistic talents.
2022 Summer Arts Workshop Descriptions
Printmaking (New!)
Ian Burcroff, Art Professor at Clinton Community College, Professional Artist
Relief printmaking involves carving an image by hand into wood or linoleum to create a graphic and textural image that can be printed as an edition. This session explored relief printmaking techniques; students were introduced to the tools, materials, and processes used to make single block prints. They drew, designed, carved, and printed their own artwork!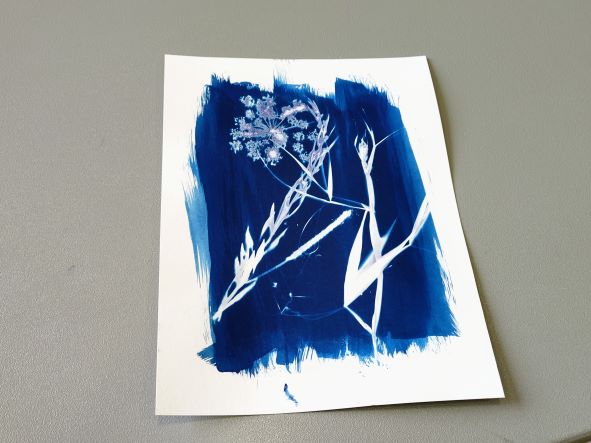 Photograms & Cyanotypes (New!)
Laura Sells-Doyle, Instructor at Clinton Community College, Professional Photographer

Love photography? Curious about early photographic methods? With the use of light sensitive materials, students created bold designs while experiencing two historic photographic processes. Photograms were made in the darkroom using a photographic enlarger and the photographic printing process. Cyanotypes were created outdoors using sunlight on prepared light sensitive paper.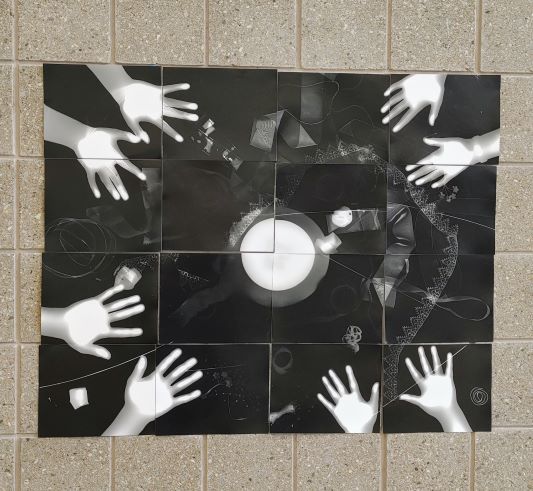 Plein Air Painting-Acrylics (New!)
Dennon Walantus, Professional Artist
Bring the studio outdoors! Students focused on developing a landscape painting of the Lake Champlain region from the heights of the Clinton Community College campus! In this workshop, students developed a simple palette, worked on color mixing, and worked as quickly and accurately as possible to create an exciting painting of our beautiful landscape!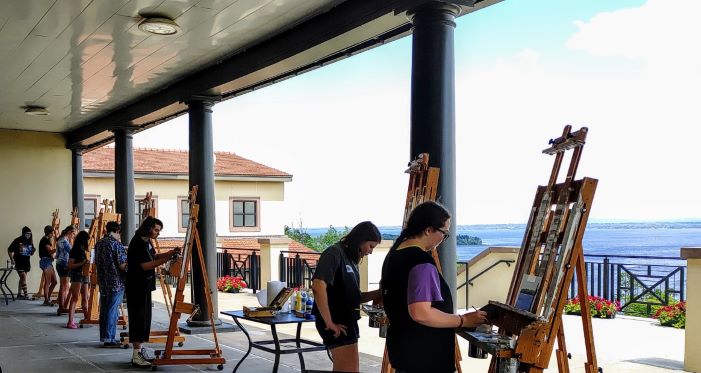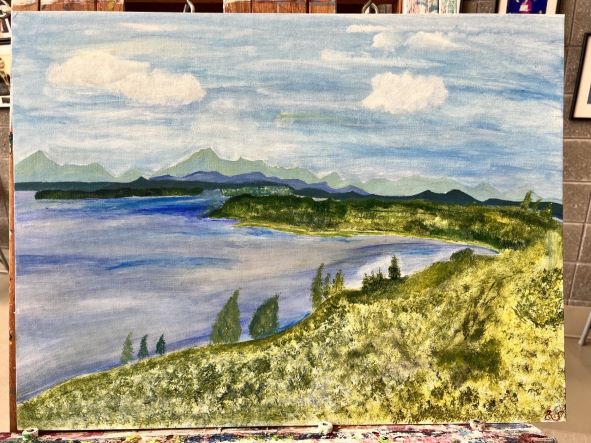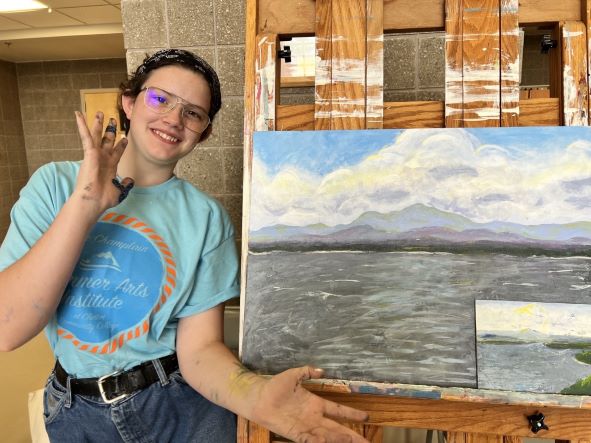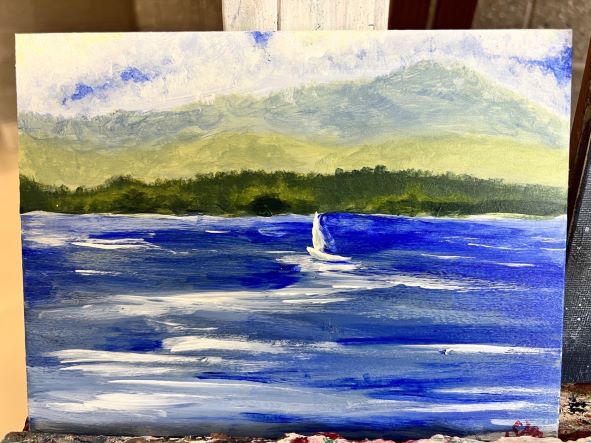 Fun with Arts at Clinton

Check back next April for information on Clinton Community College's 2023 Summer Arts Institute!